Clar Simmons Scholarship Winners 2021
Clar was the Business Manager for the Municipal Assessment Agency from 1998 until his untimely passing in 2004. A gentleman of exemplary patience and loyalty, it is in his memory the MAA is pleased to offer this scholarship to those that have demonstrated academic excellence. The three scholarships are valued at $1,000 each. 
This years winners are,
Hannah Drover, Bauline
Hannah is attending Memorial University to work on her Bachelor of Social Work as she hopes to work with children as a social worker.
Samantha Yetman, Bay Roberts
Samantha is enrolled in the Bachelor of Science program at Memorial University, majoring in Applied Mathematics.
Jacob Peckham, Gander
Jacob is currently attending Memorial University and plans on pursuing his doctorate in Pharmacy.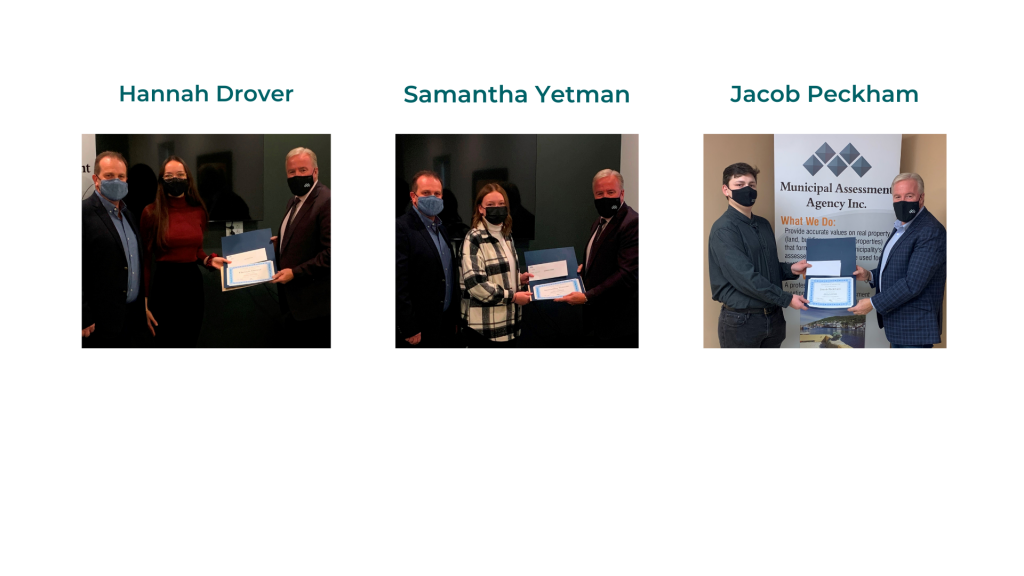 We will be accepting scholarship applications again next year for 2022.
Congratulations to all of the winners this year and thank you to all the applicants that applied!